Beyond the Bond Bull: Building stronger fixed income portfolios in a post-recovery market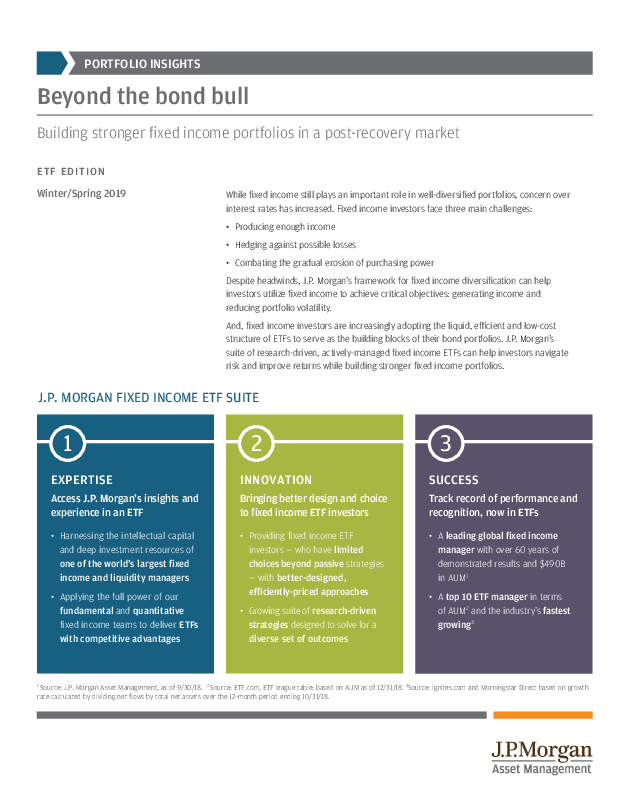 Client: JP Morgan
Format: e-book
Size: 715 KB
Language: English
Date: 15.03.2019
Description
While fixed income still plays an important role in well-diversified portfolios, concern over interest rates has increased. Fixed income investors face three main challenges:
• Producing enough income
• Hedging against possible losses
• Combating the gradual erosion of purchasing power
Despite headwinds, J.P. Morgan's framework for fixed income diversification can help investors utilize fixed income to achieve critical objectives: generating income and reducing portfolio volatility. Read this guide to learn more.