TIS Sanction Screening - One Tool, Greater Security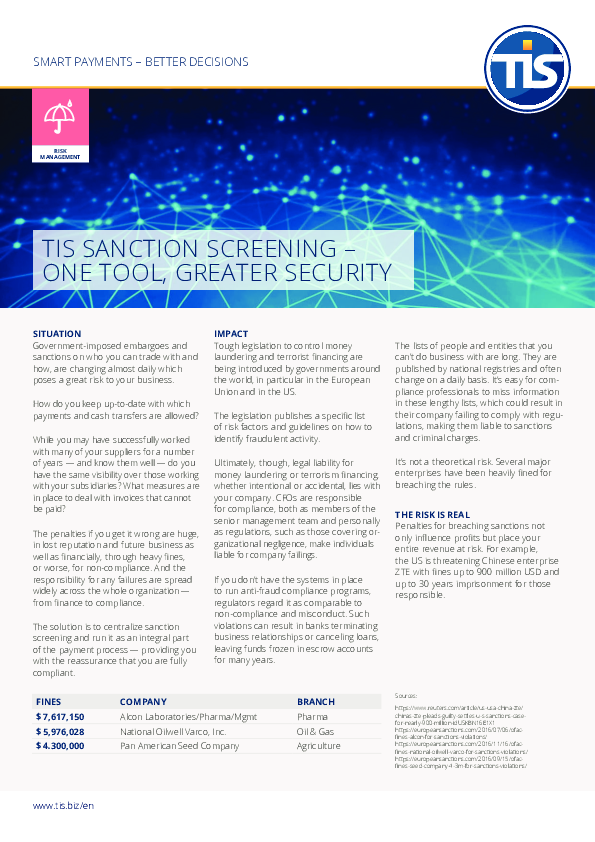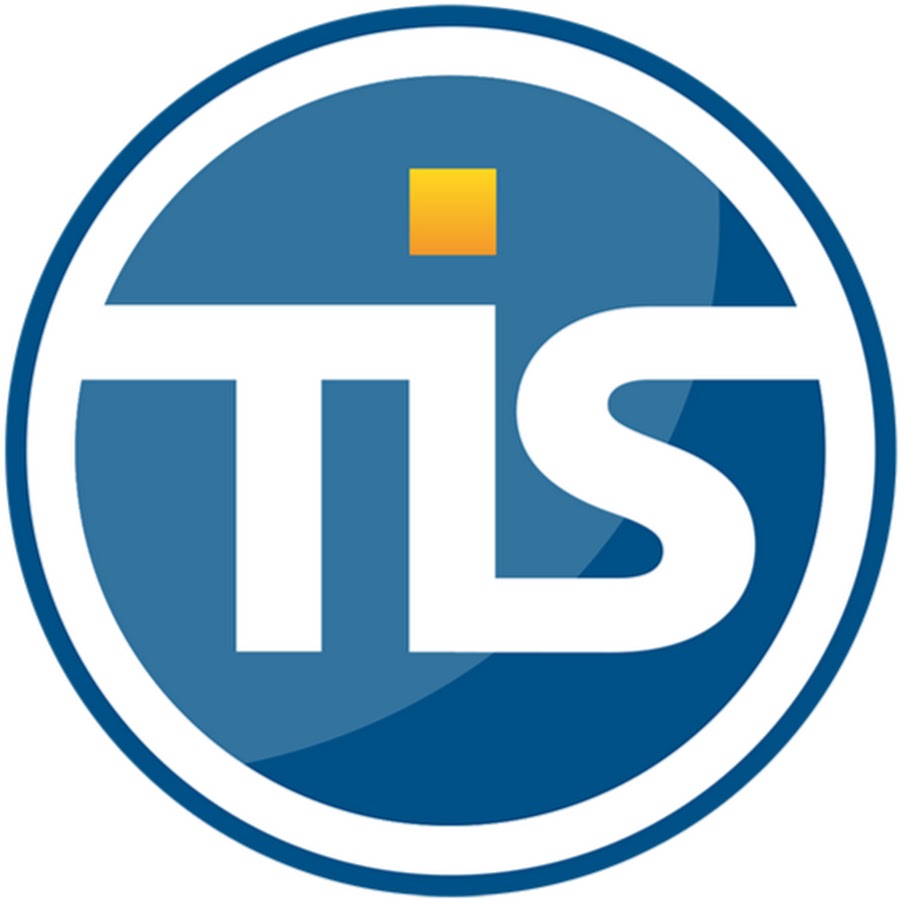 Client: Treasury Intelligence Solutions GmbH
Format: Whitepaper
Size: 234 KB
Language: English
Date: 07.02.2019
Description
Government-imposed embargoes and sanctions on who you can trade with and how, are changing almost daily which poses a great risk to your business. How do you keep up-to-date with which payments and cash transfers are allowed?
While you may have successfully worked with many of your suppliers for a number of years — and know them well — do you have the same visibility over those working with your subsidiaries? What measures are in place to deal with invoices that cannot be paid? The penalties if you get it wrong are huge, in lost reputation and future business as well as financially, through heavy fines, or worse, for non compliance. And the responsibility for any failures are spread widely across the whole organization — from finance to compliance.
The solution is to centralize sanction screening and run it as an integral part of the payment process — providing you with the reassurance that you are fully compliant.